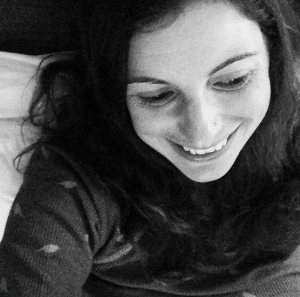 Questions of what I'm hoping to accomplish by dating around the states run rampant, from people we meet to strangers online. What's funny is how my responses change day to day, how every moment I have a different opinion on this project – on why I left everything behind (and why Megs did too) to see the country and date, date, date.
Shaping my answer to this question are the dates themselves, from the activity to the person, conversations with friends back home, and oftentimes more than anything else, the wisdom of Megan.
Where am I right now in my head? In many ways, I think what we are accomplishing is spreading hope for dating throughout the land. I literally feel like the dating fairy who has come to wave a magic wand and prove first dates don't have to be bottom-feedingly horrid. Sometimes I've managed to prove myself wrong but for the most part, I've met some sincerely interesting individuals who are curious and insightful, and who even share their stories with me as we go.
To be fair, by the time this has posted my opinion will probably have warp-speeded somewhere else entirely.