I have something badass to share with you. It's this map: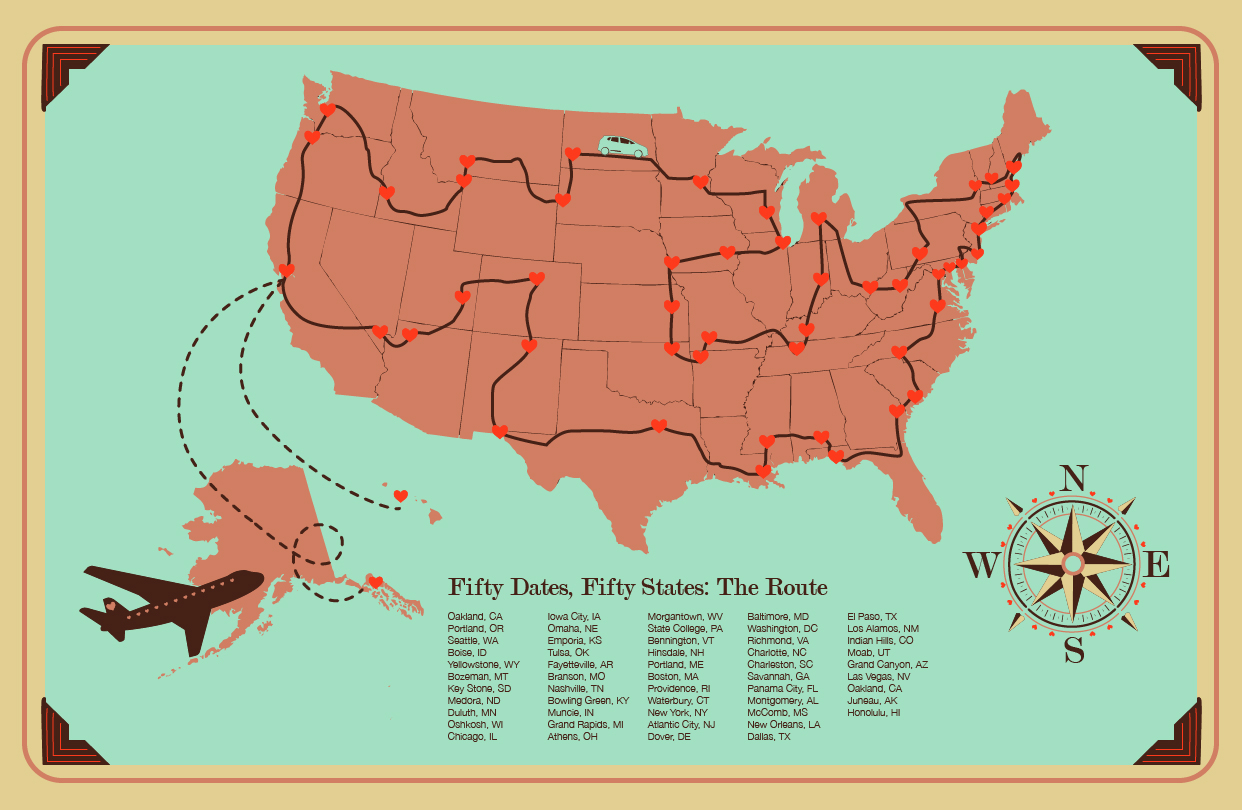 Ever since we announced the trip, people have asked "How did you decide where to go in the lower 48 states?" Well, we were balancing a lot: efficiency (we even consulted with a professional mathematician on the subject of how to get around the country in an reasonable manner), landmarks (had to see Niagara Falls, yo!), where we had floors to sleep on (shout out to the double wide in Mississippi where third cousins housed us!) and where the (wo)men were willing to date me. All of that went into how we navigated the 50 states – and though we had a loose outline to begin with, a lot of this was made up on the fly.
*
Huge props to Ciana Wilson, designer extraordinaire, for this gorgeous piece. I'm unfailingly grateful to her for this map, her willingness to work with me on it, and her impressive skill at listening to a design need, and then making it happen. If you need something beautiful in your life, please don't hesitate to ask me how to find her.