For a lark, my roommate sent me a site she discovered – Invisible Boyfriend. The premise is simple: sign up, pay, and have hired strangers write texts to you throughout the day so it looks to the outside world like you have a sweet someone in your life.
I have so much more to say about this, it's not even funny. But I'm going to bite my fingers as I'm pondering trying the service for a month to better write about it.
So in the meantime…I noticed that there was a site, Invisible Girlfriend. Where yes, you can have a lady.
Oh, and you get a picture of them, too. A real picture, of a real person. Because they take selfie submissions from people who are willing to have their face sent to a stranger, so that stranger can show their friends their love interest.
Obviously, I took a selfie and sent it in, stat. This selfie, to be exact: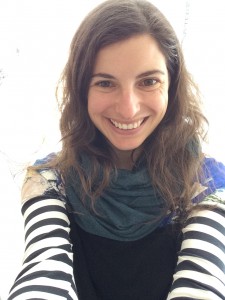 Less obviously, I refused the terms of service. I'm not sure if that will exclude me from being an Invisible Girlfriend (I hope not! I want some chap across the world to benefit from a whimsical decision of mine) – I shall let you know.
But in case you wanted to help a guy/girl out, know what you're signing on for if you choose to to accept the terms of service:
I certify that I am over the age of 18, and I grant to Invisible Girlfriend, LLC and its representatives and assigns, the irrevocable and unrestricted right to use and publish photographs of me, or in which I may be included, for editorial, trade, advertising, and any other purpose and in any manner and medium; and to alter and composite the same without restriction and without my inspection or approval. I hereby release Invisible Girlfriend, LLC and assigns from all claims and liability relating to said photographs.
If someone across the country gets this picture as their stand-in, invisible lady, do let me know. I'm curious to see where I wind up!
(This is totally like those "Mail me when you find this balloon!" messages from when we were kids. But better!)