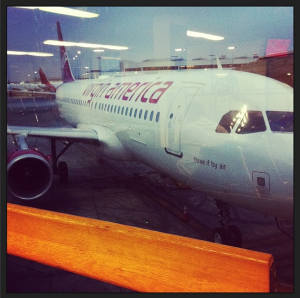 First things first: transportation! Nerves got the best of me, and I walked to two wrong gates before landing at the correct departure gate. Next up, I spent fifteen minutes choosing an in-flight magazine (you'd have thought magazine selection was the most important thing I'd done for humanity in 2013) and had to leave the news-stand once for an intermission because the selection process was getting emotional. Eventually, I had a drink, got on my bird, and thanked my lucky stars that Virgin America plays calming music and keeps the lights dim when you board.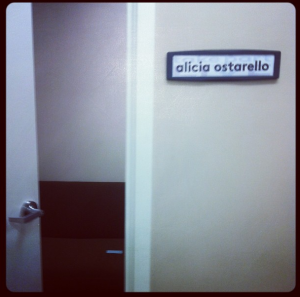 Megs and I were escorted inside the studio and told it'd be a few minutes before our producer met with us. As we weren't even dressed yet, we merely asked to use a bathroom. It wasn't until I'd changed outfits twice and we were halfway through make-up that we were scooped up by another producer who said, "You're welcome to stay here…or you're welcome to use your own dressing rooms."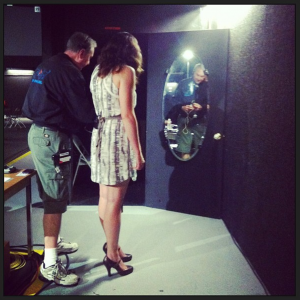 As we all went to get mic'd, cool-as-a-cucumber Megan suddenly seemed just a tiny bit nervous. She explained, "I'm used to being the producers – the ones worried about losing talent and keeping everyone on schedule. It's a lot different to be on this side." Especially since a producer's "performance" is only seen by the people they work with…where as being interviewed means your performance is seen by whoever tunes in.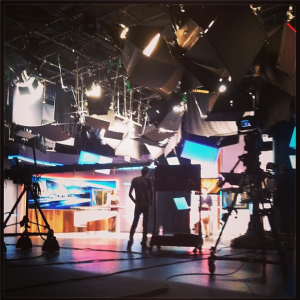 Dr. Robert Kaufman, a professor of public policy at Pepperdine University, and Daniel Maree, founder of A Million Hoodies for Trayvon Martin, were both guests on TakePart Live, too (though strangely, on the topics of the NSA and on the Million Hoodies campaign…not on dating). We got to known Daniel a little bit backstage, though.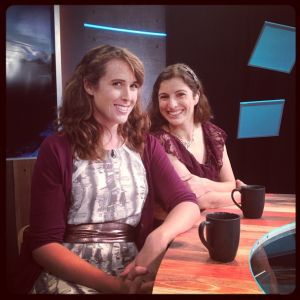 Finally, it was our turn! Do note that we totally did not coordinate our outfits. We should showed up matching (which literally every person, from the talent coordinator to the producers to our interviewer, Cara, noted). Take a two month road trip with one other person and you too can become matchy-matchy without even trying.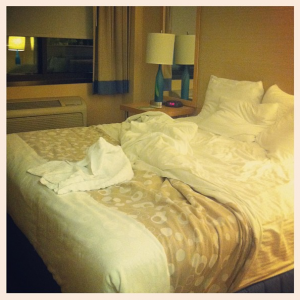 And then…I spent five hours in a La Quinta Inn. I only had to call 9 hotels in the LAX area before finding a room for fives hours. Yes, apparently every single room in those other 8 hotels was booked. I learned something this trip (besides about A Million Hoodies, which was really interesting) – book your LAX hotel early.